evening all......
after seeing mike the last time he was over we got talking about the 2 spacers he had made up. we had a chat & after looking at um both for a while i came up with another way of doing it. he seemed to agree/be happy with my idea. from that day alot of emails & a few prototypes have been sent to mike in Spain.
the last 1 i sent seemed to of done the trick, give or take a few final adjustments to some measurements.
these are mikes 2 spacers which i had a go at....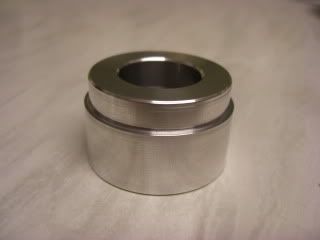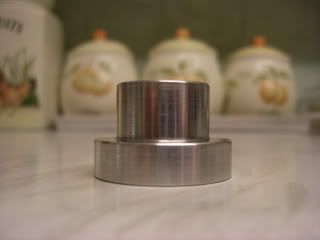 & heres the new & improved spacer....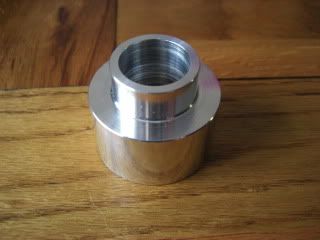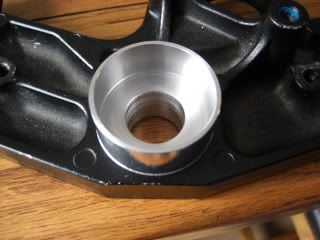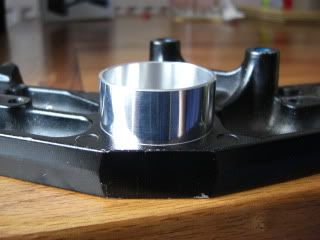 made from aircraft ali.
price 30 quid.
postage options:- 1st- 1.58
2nd- 1.33
next day- 5.45
these will be posted on a friday as i finish work half day.
so if anyone thinking or doing the r1 conversion & needs a spacer all you need to do is shout with which postage option you want.
justy1000