Thursday 20th June
After being driven into Bristol by my wife at 5.45 am I caught the Greyhound bus to Heathrow. A few questions were asked about my box of bike parts as I checked in. It cost me an extra $100 for the box which was certainly cheaper than 2011 when it cost me £400 to fedex it over. The nice lady even let me off for my case being a few kilogrammes overweight. I'll have to put more in the box next time though it will make it harder to unpack the tank if asked.  I then had to take the box to the large items check in where again I was asked questions about the fuel tank. When I explained that it was empty, caps removed and cleaned out the check- in man was happy. He did suggest that next time I leave the box open so they can check. Hardly an option when it has the fairing wrapped around it and it's surrounded with other odd parts all wrapped up in bubble wrap. I'll just have to wing it and if they insist I open it then I will have to. Through security without any issues, the usual take off your belt and open up the laptop.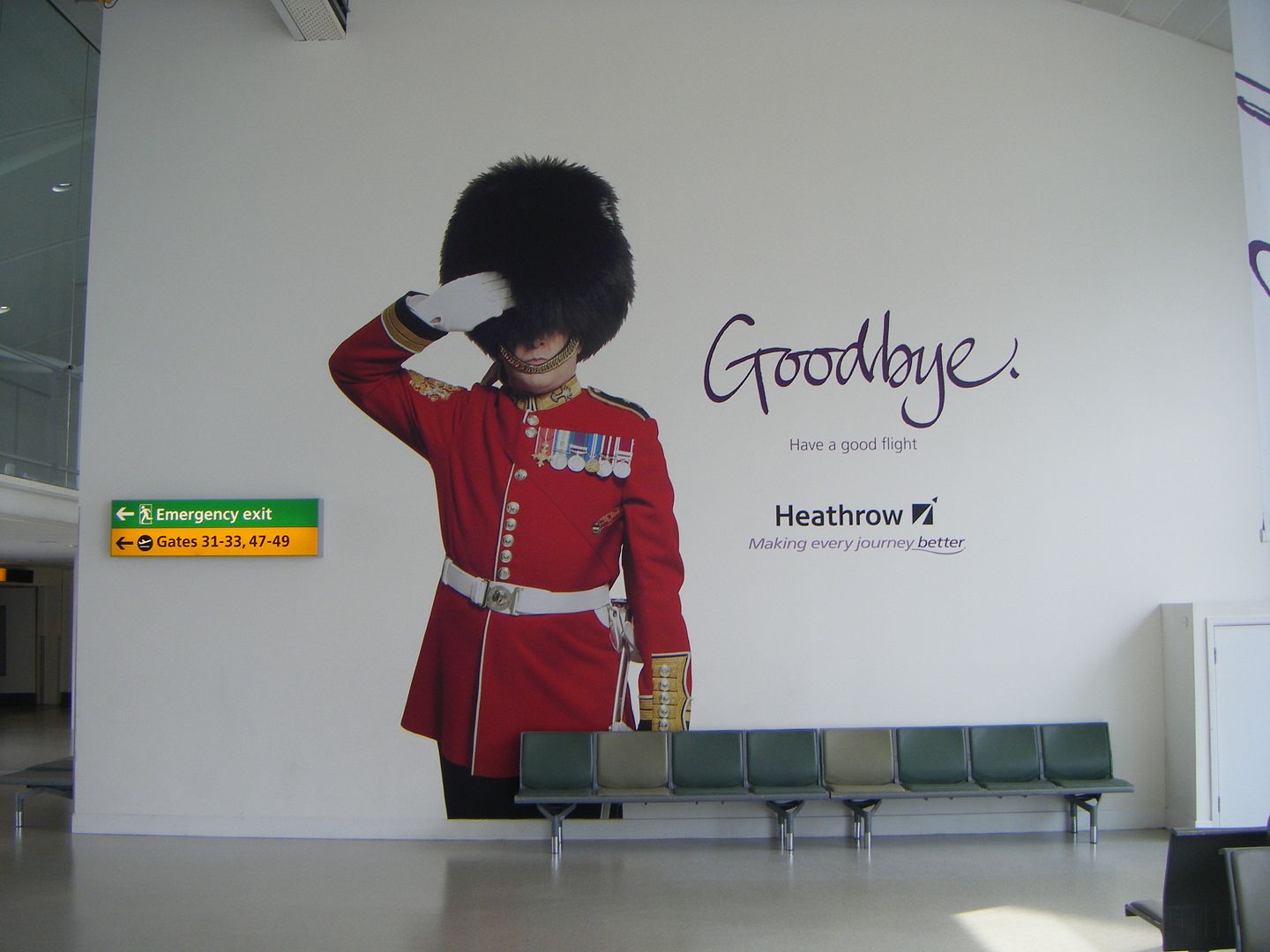 Then it was the long walk to gate 33 which seemed to be at the extreme end of the building.  I just had time to buy a Motorcycle News to see if I was on the "Ask an Expert page" again. Boarded the US Airways  flight around 9.45 am and took off on time.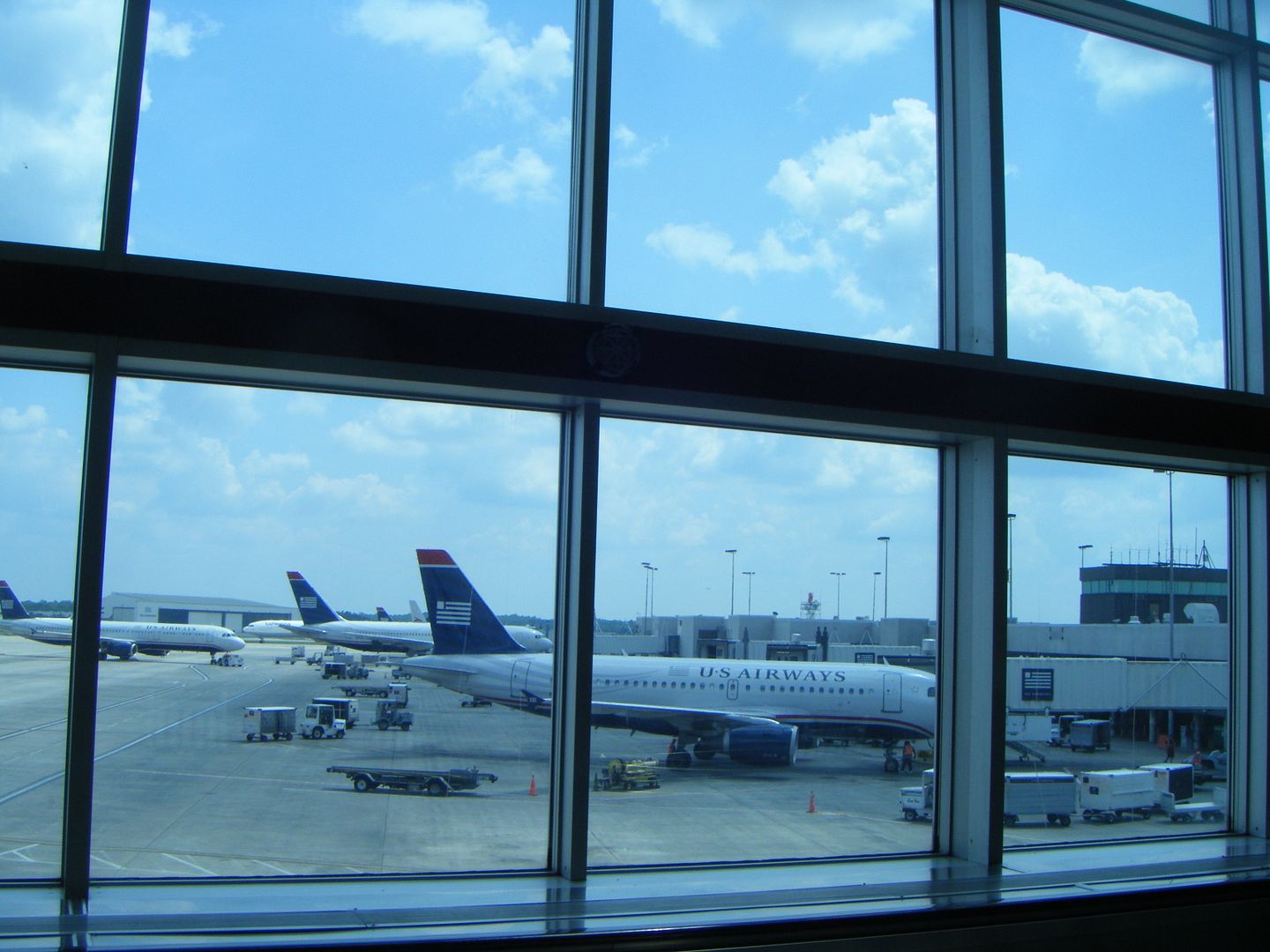 We then seemed to taxi for ages back past the building I had just walked all the way through. I should have hopped on the other end. Lunch was a decent meal for an airline of pasta and some sort of cake and then it was time to settle down to watch a film or two. First film to watch was "Twelve rounds". It was just my sort of movie with continuous action as a cop comes up against a hood who has kidnapped his wife. There was an interesting twist at the end. Next up came "Zero Dark Thirty" about the search for Bin Laden.  Then a bit of typing and "Dark Side of the moon" by Pink Floyd my all-time favourite album since seeing it played live in the 70s. God knows what the time is was as we have been flying for 4hrs and are just about half way and passing over the tip of Greenland. I do love the way the aircraft has its own "Spot" tracker so we can see where we are on the in seat screen. It's 9.30am in Charlotte and 2.30pm in London. It's no wonder we get jet lagged when we don't even know what the time is. I finished the flight off with a wiz through the various games finding I was pretty good as a caveman, bashing rocks. Landing in Charlotte a little early I wizzed through immigration though the conversation was a bit stunted.
"Good afternoon Sir" said I handing over my passport.
"Right hand 4 fingers" (on the fingerprint pad).
"Thumb"
"Stand back"
"Left hand"
"Thumb"
"Stand back"
"Camera"
"Grunt"
"Thank you Sir" say I walking through.
The baggage arrived pretty quickly. It looked like my box was completely intact and had not been opened. At the customs check I was asked what was in the box and told them that it was body bits for a bike I would be taking back with me. Then even though I had not left the secure area it was back through the security check past a sign that said Venezuela did not do proper checks on flights that came direct to USA. It was a less than comforting thought.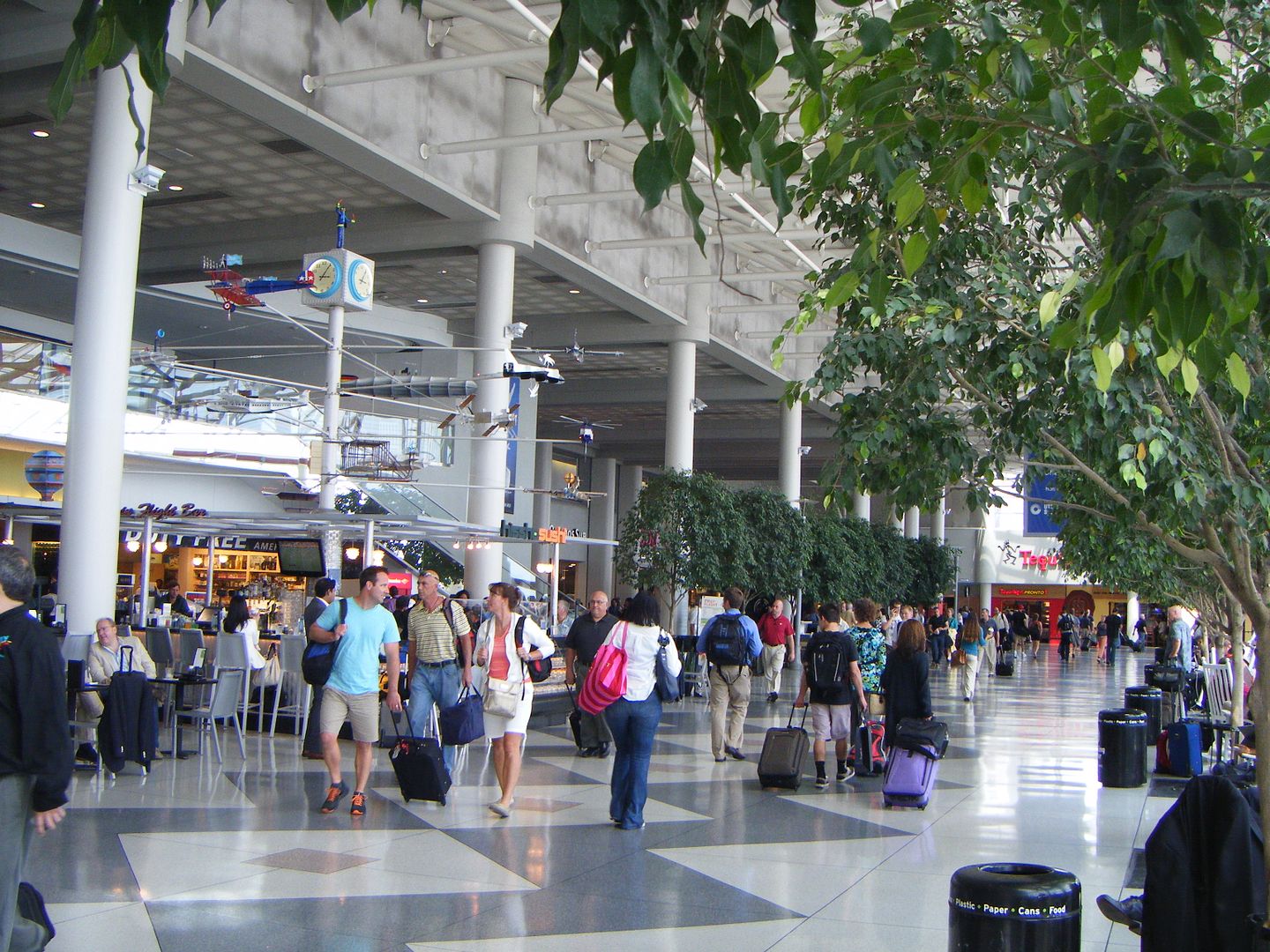 Gate 3b was a hike again but as I was in no hurry I stopped off for a sandwich which was more like a loaf of bread with ham, cheese and salad in. It was going to be difficult sticking to the Hairy Bikers here. The local flight was just 3hrs but without the luxury of a screen in the seat back I soon became bored and amused myself taking pictures of the clouds.

For the final hour I was able to get some sleep my 1st for over 20 hrs. Dan was there to collect me and we soon collected the suitcase and box.The box was in good condition but the suitcase wheels had given up the ghost and disintegrated.


It didn't take long to drive back to Castle Rock with a fantastic looking sunset through the smoke of the wildfires in the distance.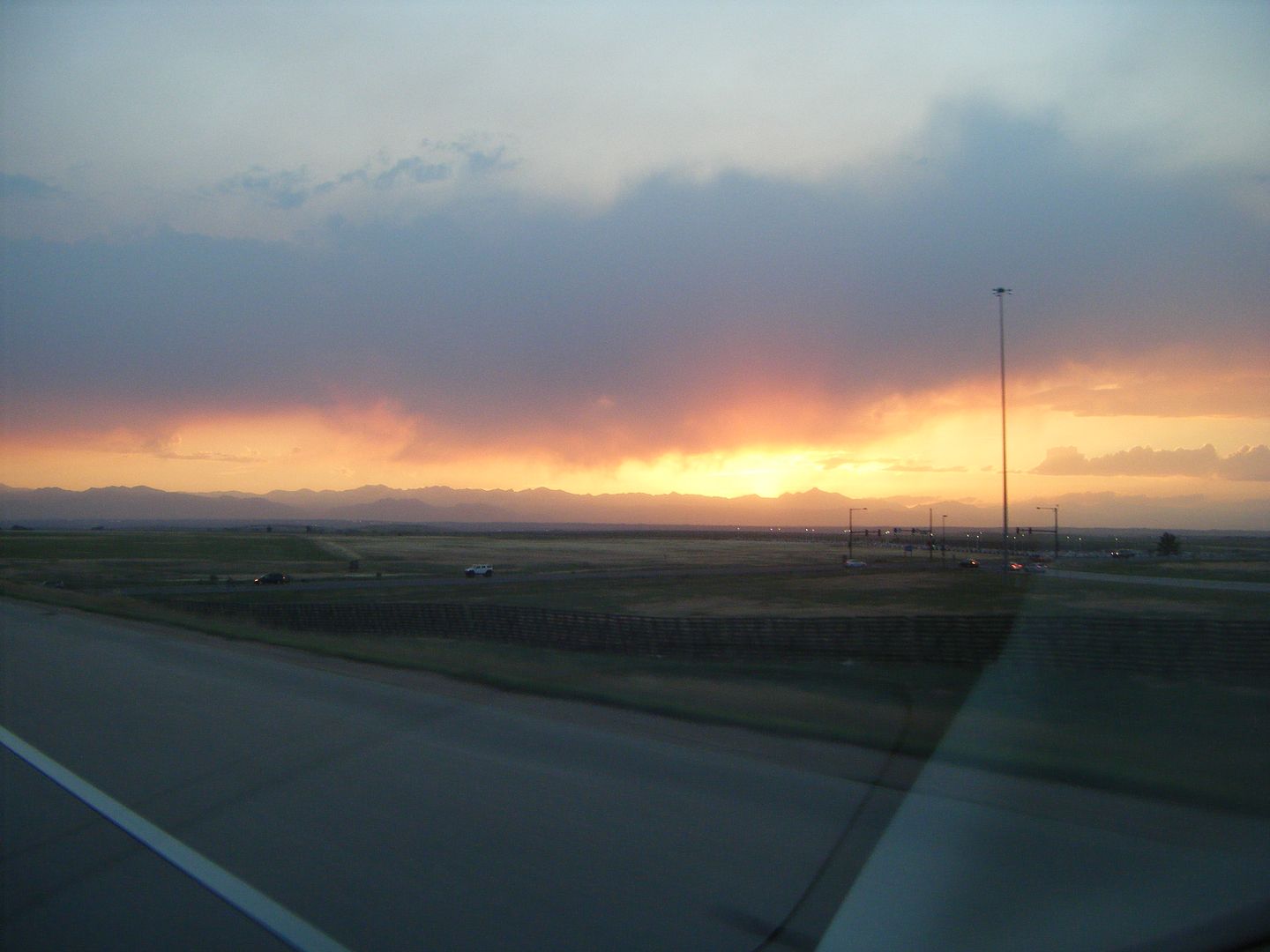 After a brief chat sat on the decking I went to bed around 24 hours after I got up. Jet lag is a wonderful thing because at 3.30 am I was wide awake so I made a mug of tea and set about taking all the bodywork off the fazer before breakfast.


http://i242.photobucket.com/albums/ff192/fazerphil/Iron%20Butt%20Rally%202013/DSCF0045_zpsbcdee895.jpg
Yes its the bike Luke rode in 2012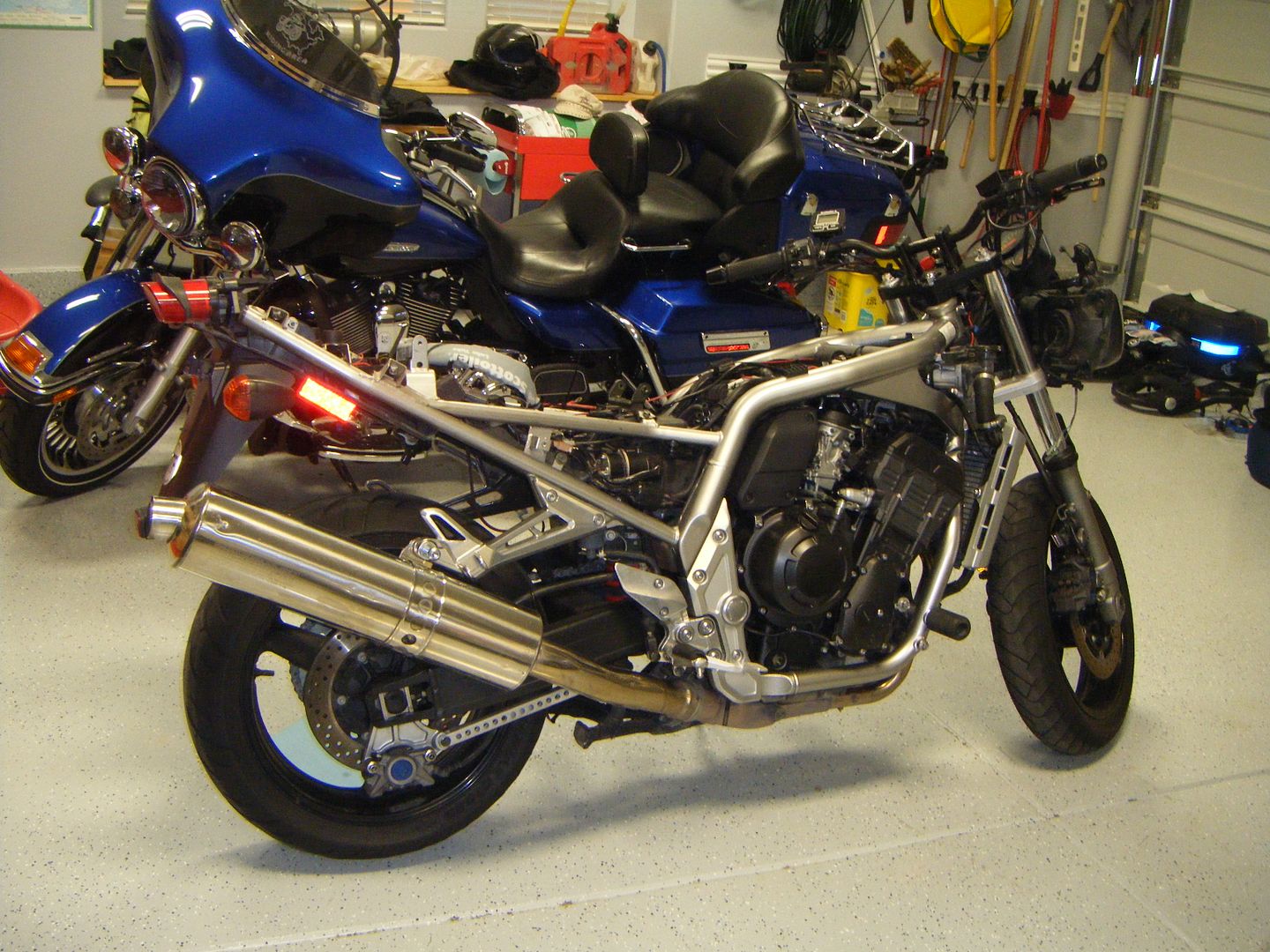 After breakfast we went into the DMV to get my new plate and pay the taxes for another year.


At Verizon I reactivated my USA phone for two months to cover the time I am here, If I bought a card for my Orange smart phone it would be AT & T who have much worse network coverage than Verizon. After an afternoon of refitting the UK bodywork we went out to eat with the neighbours in Dan's street.
http://i242.photobucket.com/albums/ff192/fazerphil/Iron%20Butt%20Rally%202013/DSCF0050_zpsb76c50fb.jpg

Got to bed at 10pm but now wide awake at 4am..... Its 11am at home. Bloody jet lag

SPOT tracker here https://spotwalla.com/tripViewer.php?id=6fcb51bd6cd06a7b9

It will start today when I ride to Apex to thank them for the work on the bike